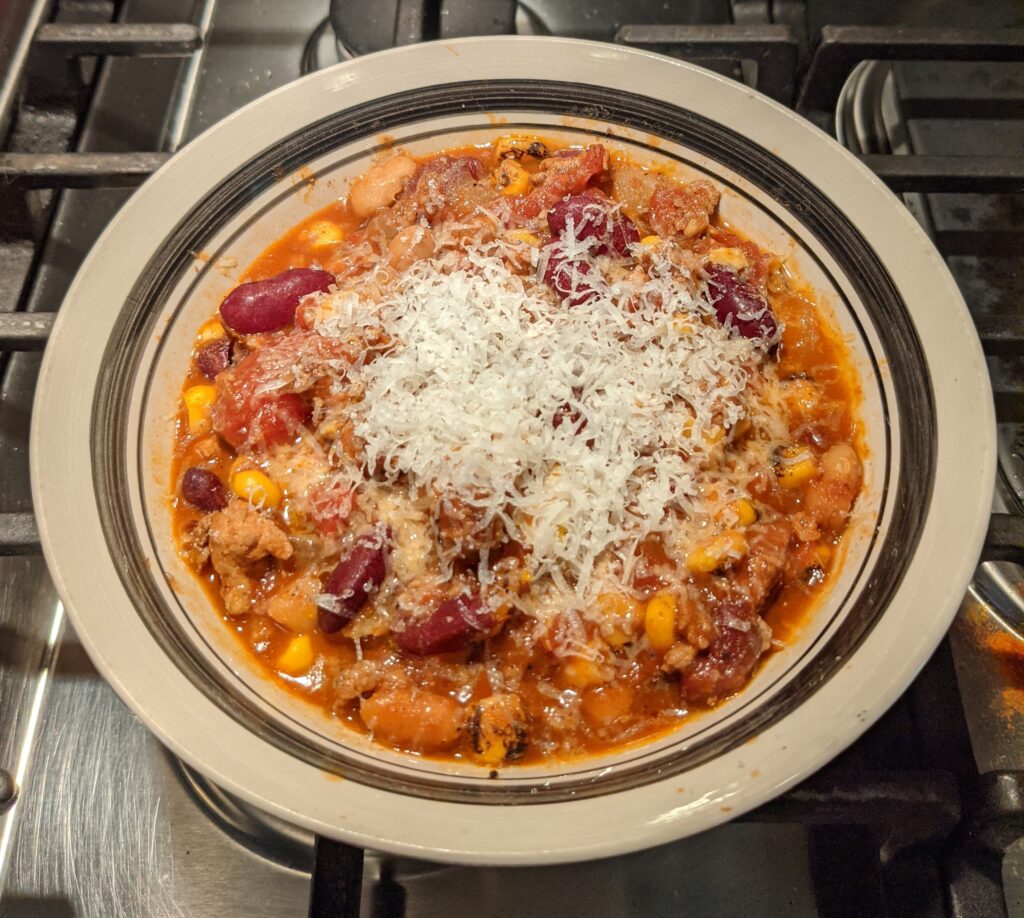 Ingredients:
1 Tbsp Butter
1Lb Ground Turkey (or beef)
1 Medium Onion
5 Cloves Garlic
1 Large Can of crushed tomatos
1 Large Can of Diced Tomatoes
2 Cans of Black Beans
1 Bag frozen Corn
1 Bay Leaf
1.5 Tbsp Cumin
1 tsp thyme
1 tsp oregano
.75 tsp Garam Masala
Crushed Red Pepper
Cholula Hot Sauce
Instructions:
Brown the meat in the butter and then add the onions and garlic, cooking until the onion is translucent. Add all the other ingredients and simmer for 35-50 minutes.
for best results, refrigerate after cooking for 24 hours and reheat before serving.
Garnesh with fresh cilantro.
makes a good spring chili.